Haidong Gumdo is what we teach in our sword program. The name 'Haidong' came from 'Haidong Sungguk Parhae,' meaning 'Parhae, the flourishing country in the East'. 'Gumdo' means the way of the sword. Today, Haidong Gumdo refers to the Korean Martial Art of Swordsmanship. It is comprised of battlefield techniques that were developed over centuries of wartime in the Korean peninsula. Its purpose is to execute justice with the light of the sword that is as majestic and brilliant as the morning sunlight on the east sea.
Korea's great geographic features blessed this peninsular nation with ample access to the ocean, as well as being a close neighbor to both China and Japan. Proximity to nearby countries in ancient times meant those countries often sought to occupy the Korean penninsula to gain control of its geographical attributes. Opposing dynasties within the country also fought with each other for power. Korean warriors of these times often fought off foreign invaders and warriors from rival Korean dynasties. The constant state of warfare these Korean warriors the opportunity to develop their sword techniques and learn which of those stopped their enemies most efficiently and effectively.
In the 1970's, these techniques reached a spiritual wanderer named Jang Baek-San. Jan Baek-San, living on Kwanak Mountain, found an eager and talented student in Mr. Jeong-Ho Kim. He taught Mr. Kim all he knew of Haidong Gumdo, and Mr. Kim has moved on to modernize Haidong Gumdo and establish a worldwide Haidong Gumdo presence. Haidong Gumdo is a significantly different style from kumdo, emphasizing a native Korean style of combat over the one-on-one dueling style found in standard or Daehan Kumdo. As such, it is unrelated to modern, standard kumdo. Because of this soft art's traditional emphasis and cirriculum, it fits well along side the traditional hard art of Tang Soo Do that Resurgence Martial Arts also offers. Haidong Gumdo is a low-impact, no-contact art that is great for many age groups and physical abilities.
Membership And Affiliations
The Haidong Gumdo program offered through Resurgence Martial Arts is led by Master Koivisto under the close instruction of Chief Master Robert Frankovich. We are a member of the USA Haidong Gumdo Association, and the World Haidong Gumdo Federation under the direction of Grandmaster Jeong-Ho Kim. Our school also belongs to the Midwest Haidong Gumdo group.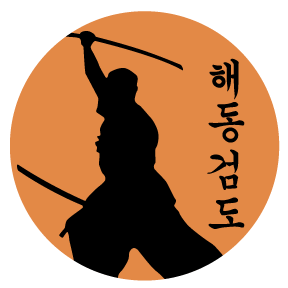 The World Haidong Gumdo Federation (WHGF) was exclusively established in July, 1982, based on the origin of history, ideology, technique and training system. In November of 1996 the World Haidong Gumdo Federation established itself outside of South Korea. It was then popularized exclusively in 51 Countries, organized 31 associations worldwide, registered & licensed "Haidong Gumdo" in 20 countries (including the United States), and organized 1,200 additional schools outside of South Korea. Grandmaster Jeong-Ho Kim is the President of The World Haidong Gumdo Federation,and continues to spread his vision of the martial arts and conduct seminars.
Our Haidong Gumdo lineage at Resurgence Martial Arts is as follows:
Grand Master Kim, Jeong Ho (WHGF President)
Master Lee (WHGF Vice-president)
Master Kim, Jeong Woo (WHGF Director of Education)
Master Marshall Parnell (USA Senior Chief Master)
Master Robert Frankovich (Midwest Haidong Gumdo Chief Master)
Master Justin Koivisto (Resurgence Martial Arts)
As a member of the USA Haidong Gumdo Association, World Haidong Gumdo Federation (WHGF), and Midwest Haidong Gumdo, we follow the testing guidelines and requirements set forth by these bodies.